Haejangguk, or pork spine stew, is one of the top 3 Korean dishes you'll want to try if you visit Korea. It's known in Korea as the best hang-over cure, and restaurants specializing in the dish are often open until the early morning hours.
The tenderness of the meat combined with the spicy red-pepper spices and vegetables make this dishes one of the standards that I eat in Korea. It's never hard to find a haejang-guk (pronounced hay'-chong-gook) restaurant in any town in Korea. Just act drunk and tell any passing Korean "pay go pah yo" which means "I'm hungry." They're bound to direct you to a haejang-guk restaurant.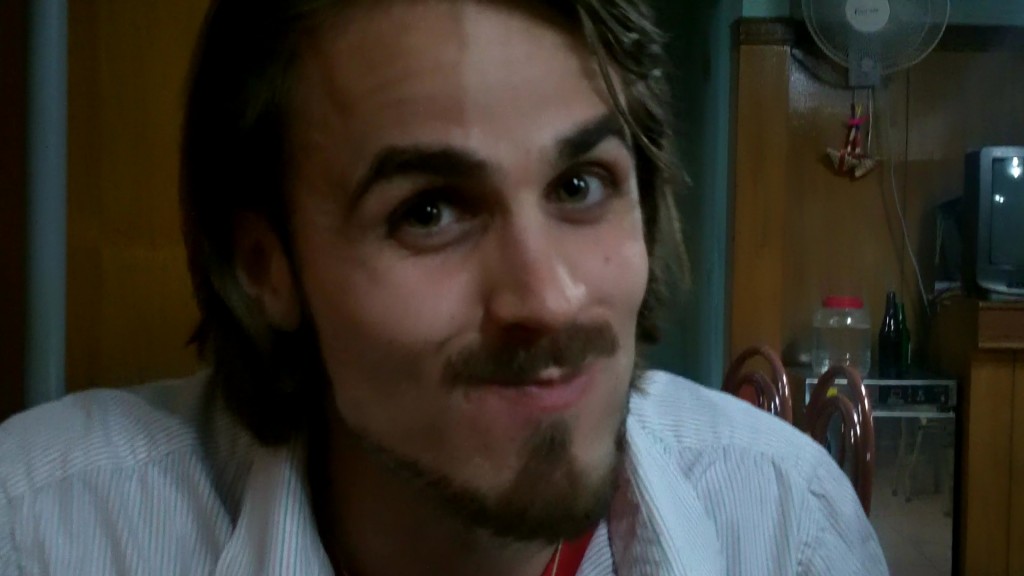 Now, there's a subtle art to eating the dish. It's brought to you in a steaming hot pot usually with some spinach draped over the pork bones boiling in the broth. Don't be alarmed by the bones – you'll be eating the meat and tossing the bones aside.
Here's how I eat it – and my recommendation for how you should eat haejang-guk.
Step 1: Remove meat from bone. Do this by holding a bone still with your spoon (or fingers) and scraping the meat down into the broth with your chopsticks. Some will fall easily, others will resist.
Step 2: Remove bone from soup. Pick the mostly meat-bare bone from the soup and place it in the empty white bowl. While picking at the other bones, this one will cool, allowing you to pick it up with your chopsticks (or fingers) and gnawing off the last bits of meaty goodness. Yes, it's worth it.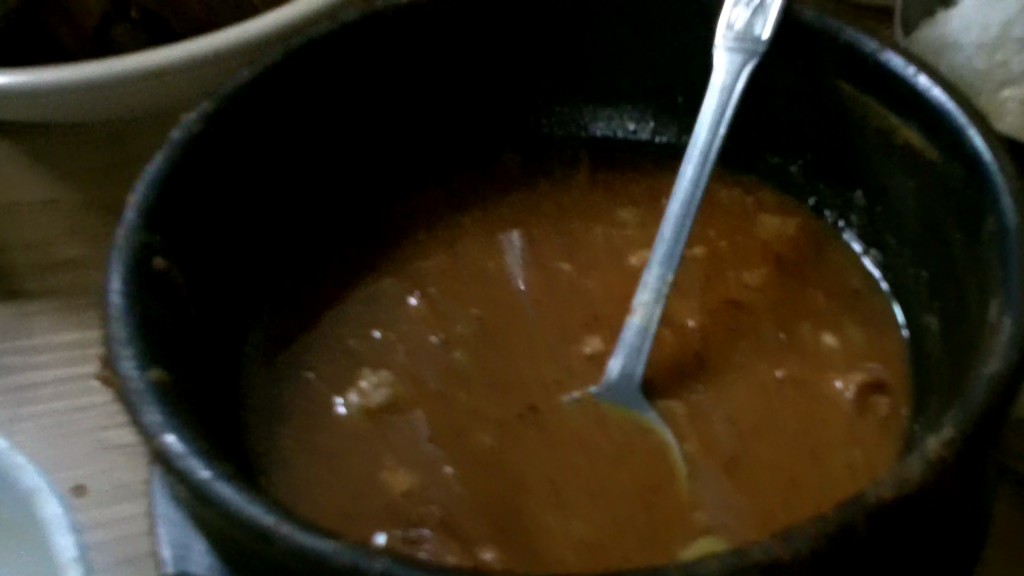 Step 3: Enjoy. Wait a second for the soup to cool. Eat the kimchi's sides while you wait. Try each of them and figure out which ones you like the most. Then, grab your spoon and dig into the haejang-guk.
Hint: Spoon a little rice before dipping into the broth. "Mah-she-tah" – "delicious!"
Enjoy the video below of us eating two different types of haejang-guk, the traditional pork dish, and a seafood version with clams and crab.