Hey, I'm Shawn Roe – a 31-year old American enjoying life in South Korea. I traveled to more countries before I turned 30 than I thought I'd see in my life. And I've learned more on my own than I did in school and I want to share what I've learned with others – especially about these things:
Travel (Asia, US, S. America)
Money (personal finance, saving, and investing)
How to's
About me: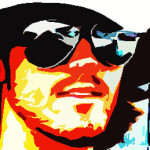 I was born and raised in Virginia on the east coast about a 15 minute bike ride from the beach. After playing on nationally ranked baseball teams and being the President of my high school, I got into and graduated from the University of Virginia with a Bachelors of Arts in Psychology and a minor in Astronomy. I currently teach English at a University in South Korea. I expect to finish my Masters in Liberal Arts with a concentration in digital media arts and instructional design from Harvard Extension in 2017. I'm married to my best friend and together we're raising the happiest little boy in the world.
Travel – After graduation, I stumbled into a job teaching English in South Korea. I took advantage of that opportunity and became somewhat of a world traveler. Here are some of the things I've done:
Climbed the Great Wall in China
Hiked to the top of Mt. Fuji in Japan (in a typhoon like an idiot)
Surfed in 5 different countries including Bali and Costa Rica
Drove New Zealand from top to bottom
Drove cross country in the US x 3
Lived a mile from the Pacific Ocean in So Cal
Volunteered as a plumber in Peru
Hiked the Salkantay Trail to Machu Pichuu
Drank Guinness in Dublin, Ireland
Sky-dived with my mom
Rode a camel in Mongolia
Rock-climbed in Ha Long Bay, Vietnam
Angkor Watt at sunrise
Andaman Sea at sunset
Saw the brightest constellations in the darkest night sky you can imagine
I consider the life I've lived to be lucky and 100 times more adventurous than I ever imagined. Most importantly, I'm grateful to have loving, supportive, and inspiring friends and family by my side along the way.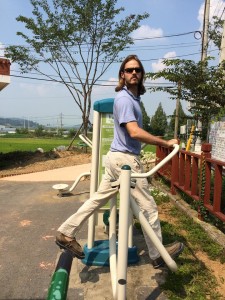 Money – I'm debt free and plan to stay that way for the rest of my life (save for a possible mortgage in the future). I've started a bunch of businesses and most have failed. But one succeeded and I'm the sole owner of a registered LLC. I've lost a couple thousand dollars in stupid trades in the stock market. And I've gained thousands more in smart lucky trades. I'm now a believer in index funds and plan to grow my net worth to over a $1 million by the time I retire. I'm a budget lover and religiously organize my finances to make sure I can save for all my goals including traveling the world.
How to's – I'm constantly learning how to do fun and useful things, so I figured I'd attempt to share some with the world. My most popular how to article is How to Create a Super Bowl Betting Chart, which gets 1,000's of hits every year around Super Bowl time. I'll try to write more fun articles like this.