Looking for the easy way to make a budget? Here it is. Like most people, when you think of budgeting and organizing your finances, you think "ain't nobody got time for that!".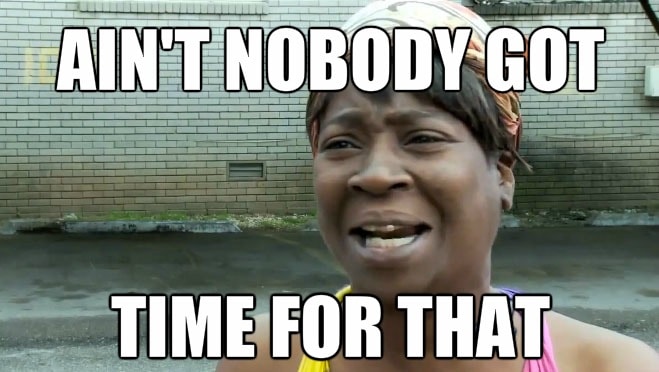 Well make time, my friend! You don't want to live like Sweet Brown, do you? Ain't nobody got time for that! Get yourself on a budget and you'll be well on your way to getting rich. Here's how.
1 – Earn Money
At the top of any budget is how much money you earn. We're going to make a monthly budget because everything else is weird. If you get paid weekly, bi-weekly, or anything else, you'll need to do a little math to estimate your monthly income.
Two easy ways to estimate your income.
3-Month Average: Take your last 3 months of paychecks and add them up. Take that total and divide by 3. 
Example:
| When | Paycheck |
| --- | --- |
| 3 months ago | $3,000 |
| 2 months ago | $4,500 |
| last month | $3,000 |
| TOTAL | $10,500 |
| AVERAGE | $3,500 / month |