This may sound obvious, but your passport is critically important if you plan to travel between countries. The first 10 or 15 countries you visit, this will be obvious. But be careful not to drop your guard just because you haven't lost it yet. This was my mistake.
Breakfast coming from Seoul. Lunch coming from Beijing. Dinner in Bangkok. It was the beginning of another sure-to-be-memorable vacation abroad. Plans included rock-climbing in Vietnam with Mixto and Huevos (aka the plumbers), whom I hadn't seen in over 2 years since volunteering together in Peru. Then, planned to meet Taylor and his girlfriend, Nina, who I hadn't seen since graduation from college together. These were four people you can't help but be excited to see.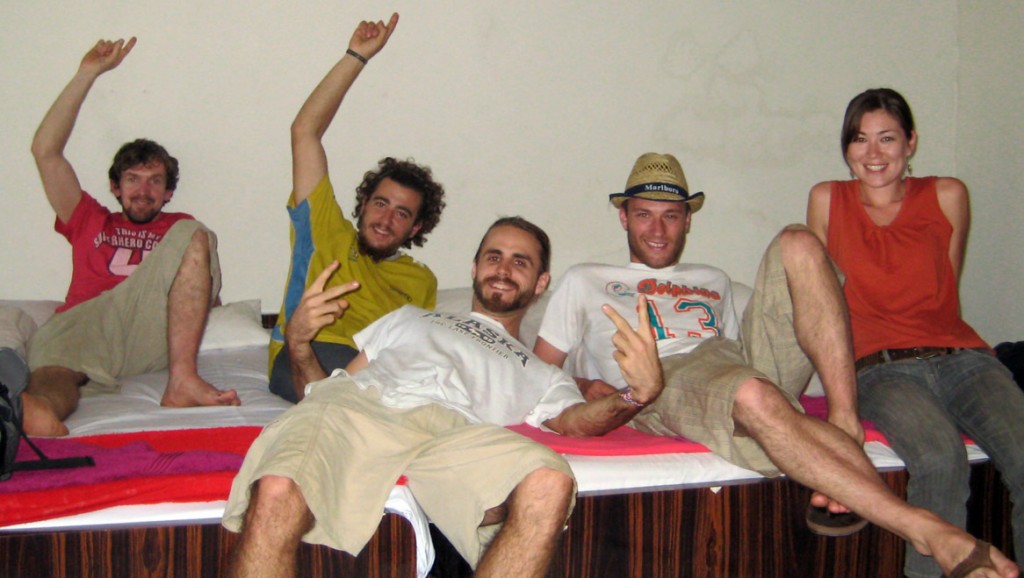 Well, my excitement got the best of me, and after only 5 days rock-climbing with the plumbers on Cat Ba island near Ha Long Bay in Vietnam, I left my passport at the hotel. I was about 2 hours into a 4.5 hour bus-boat-bus-bus (4B's) trip back to Hanoi when it dawned on me that my passport was no longer in my possession. The next morning I had a flight booked to Bangkok to meet Taylor and Nina before Christmas. Guess I won't be making that flight! There's the second $100 down the drain for the trip (I had also just lost my pocket video-camera the day before, but there's no story to that- I'm clearly just a bumbling fool).
So, I run through the options in my mind:
Get a new passport from the Embassy in Hanoi
Make the 9 hour round-trip journey on the 4B's to secure my passport in hand
Have the plumbers give my passport to a stranger taking the same 4B's trip one-way to Hanoi, and meet that person at the bus stop
What would you do? I'll give you a hint – 1) getting a new passport theoretically can take a day, but the new Vietnam visa for that new passport can take a week. 2) The 4B's trip includes a 2.5 hour stint in a bus with a horn that sounds every 4 seconds or so the whole way (I'm not exaggerating). It is unbelievably unbearable.
So, yes, I contacted the plumbers, and asked them to give my passport to a group of travelers making their way from Cat Ba to Hanoi. I know this sounds risky, but I trusted the plumbers would know how to find good people. Even if they gave my passport to the only group of travelers making the trip that day. By the time they responded to my email, they had already sent it.
"Your passport is with a group of 3 people. Two European guys wearing Thai-pants, and a stunning blonde in an orange skirt. They'll look for you at the bus stop. Godspeed." That's why they're plumbers. This should be easy. So I hop on a moto-taxi and ride to the bus terminal to meet three very conspicuous travelers.
I missed them. I was there 15 mins before their bus was supposed to arrive, and stayed for an hour through 2 more buses from that company. No white guys in Thai-pants, and zero blondes in any color skirt. Now what?
I moto-taxi back to the hostel that's letting me crash even though legally they're supposed to have my passport on file to let me stay there. I get on the internet and find the back-up plan.
Plumbers: "If you don't find them, enable anyone to search for you on Facebook. That's their backup plan if they don't see you at the bus station." Good news – the plumbers built in a backup plan. Bad news – I had my security settings too high. So I had to change those real quick, which I did. After loosening the Facebook restrictions a test search revealed a whole BUNCH of people with my name, but none of them were me! So I changed my f-book name to my full name which of course, is on my passport. I thought the travelers could find me that way. So I waited. And I waited. Waiting… waiting… nothing. No message. What more could I do? This sucks!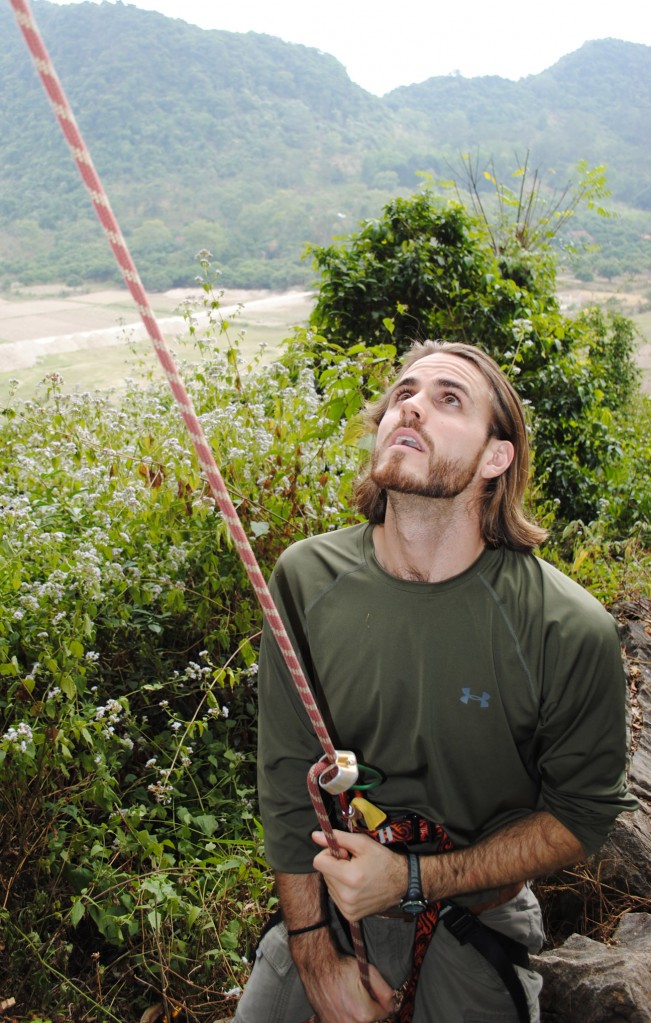 So then, I had the idea to send a message to all the people with my name at the top of the f-book search list to tell them the situation and with a direct link to my f-book account. As I was sending the message to the 3rd possible me, I got a friend request from a stranger! Yes! That was the girl in the group!
I immediately accepted, sent her an instant chat message… nothing… so, I quickly sent her an f-book message… nothing. So I waited…. and waited… then she signed off! Nooooooo!! Nothing! No response!
She found me! But then she didn't send any message or give me any information so I could meet her and get my passport back. So I had to wait more. By now I had been waiting for my passport for more than 5 hours.
There was nothing I could do…. I found her email on her f-book, and sent her an e-mail. That was it. That was everything. I couldn't do anything else but wait for her to respond to one of the many messages I had sent. She was somewhere in the same city as me, with the key to my exit from the city, and I couldn't find her. And ultimately, I had nobody to blame but myself.
One last thing… I knew what she looked like – she was described as a 'stunning blond girl', so I walked around the city just looking for a girl that fit that description. It was hopeless. Hanoi is way too big! I actually walked around the main backpacker-hostel-guesthouse area more than 10 times just hoping to spot her and her two friends, or to have them spot me… nothing.
I was so sad. But this is supposed to be a fun trip. There's no use in being sad, but there was nothing I could do. I kept checking f-book and my email…. Nothing. 11:30 pm rolls around and I'm tired. There's nothing I can do. So I go to bed dreaming of a message in my Inbox for the morning. I wake up, anxious, hopeful, but also helpless. It's Christmas Eve in Hanoi. I'm hoping Christmas will come early.
I check my e-mail… nothing. I don't know how to express helplessness, but this is what I felt. Utterly, and completely helpless. There was nothing I could do. There are two cheap flights out of Hanoi to Bangkok. One leaves at 9:10 AM, and the other at 11:10 PM. I had already had to skip one that I had purchased. Now, I had to wait to buy the next one until I got my passport. Time is ticking and I've got no passport. I eat breakfast. Check my e-mail. Nothing. Walk around the block. Check my e-mail. Nothing.
I don't want to waste another day in Hanoi, especially Christmas Eve – by myself! So, I look online to see what there is to do in this city. The War Museum is the only interesting thing in the city, so I decide to walk there. But first… I check my e-mail. Nothing. Damn.
So I walk 40 mins to the War Museum, after getting lost for a split-second. At the gate, I ask the guard if this is the Museum, because it's not as obvious as I thought it could be. He replies to me in broken Vietnamese-English, "Clo Munday, Fryday."
Excuse me?
"Close Monday, Friday."
I look at my watch. Today is Friday. The museum is closed today. I walk around a second, find the ticket booth, and it says in English, "The museum is open every day except Monday, and F__day." The "r" and "i" were missing, but I got it. No museum for me today.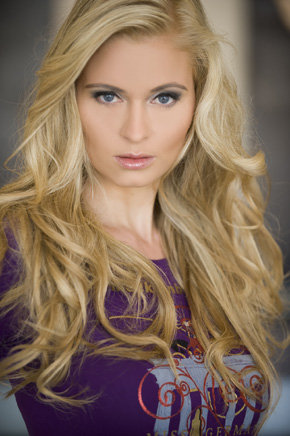 Now what? I don't have any choice but to walk all the way back to my guesthouse. So that's what I do. I check the internet, and there's a message! Uh-oh! Is it her? Yes, it is! I read it! She's online right now. I quickly send her an instant message on f-book. No reply…. waiting. No reply. She has given me a phone number. But it's not a Vietnamese number. It's a German number. Then she signs off! Nooooo! I get on Skype and call the German number. Ring… ring…. ring… ring… ring… "halo?"
YES! Finally!! She's at her hotel. I tell her to wait 6 mins, hop on the back of a motorbike and go straight there. The three travelers are outside waiting for me. I walk up trying to hide my excitement. One guy sitting down in a relaxed position, says to me nonchalantly, "looking for this?" as he holds up my American passport. "Yes, sir I am." They smile and he hands it to me. Finally, I have my passport back!! I thank them and chat for a minute, but I'm anxious to get out of Hanoi and on to Bangkok to meet Taylor and Nina.
I stop at a backpacker hostel around the corner and hop online to buy a plane ticket. It's off to Bangkok Christmas morning on the 9:10 AM flight on AirAsia. Merry Christmas!
Losing your passport is not awesome. Getting stuck in Hanoi is not awesome. Don't lose your passport. I know this sounds obvious, but it's something that sucks so bad, it doesn't hurt to keep it in mind.
PS: There's always a silver lining – yes, that's the 'stunning blond' who had my passport. The plumbers didn't know it at the time, but she's a German model. Merry Christmas!