In the summer of 2009, I decided to do a west to east coast road trip across the US. Long story short, my brother, and our girlfriends left for one of the most memorable cross country trips across the States. If you get a chance in your lifetime, you should definitely do a cross country road trip. There are a million paths. Here's the path we chose on our Left to Right Road Trip 2k9:
Left to Right 2k9 – Yellowstone, Mt Rushmore, Niagara
Wed Aug 12th – OC to Vegas, 5 hrs, 1:00pm – 6:00 pm, gamble a little, stay night.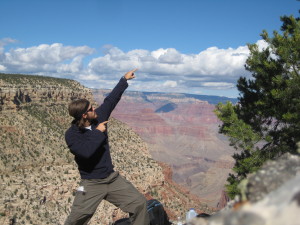 Thurs Aug 13th – Vegas to Grand Canyon, 6 hrs, 9:00am – 3:00pm, hike around canyon, take pictures, see sunset, stay night