Well, it was half on accident, half on purpose. Obviously I could've taken a different route. But, when you accidentally ride your brand new 24-speed mountain bike to the beginning of a mountain biking race that's going up the same routes you were planning to ride, why wouldn't you ride along?
I woke up this morning with the intention to ride up the mountain. The only difference today was that I decided to ride by the nearby soccer field to see if anybody was out playing. I wanted a little outdoor activity and I was willing to jump in a pick-up soccer game, basketball game, or even a game a catch. What I got was a 15 kilometer mountain biking race!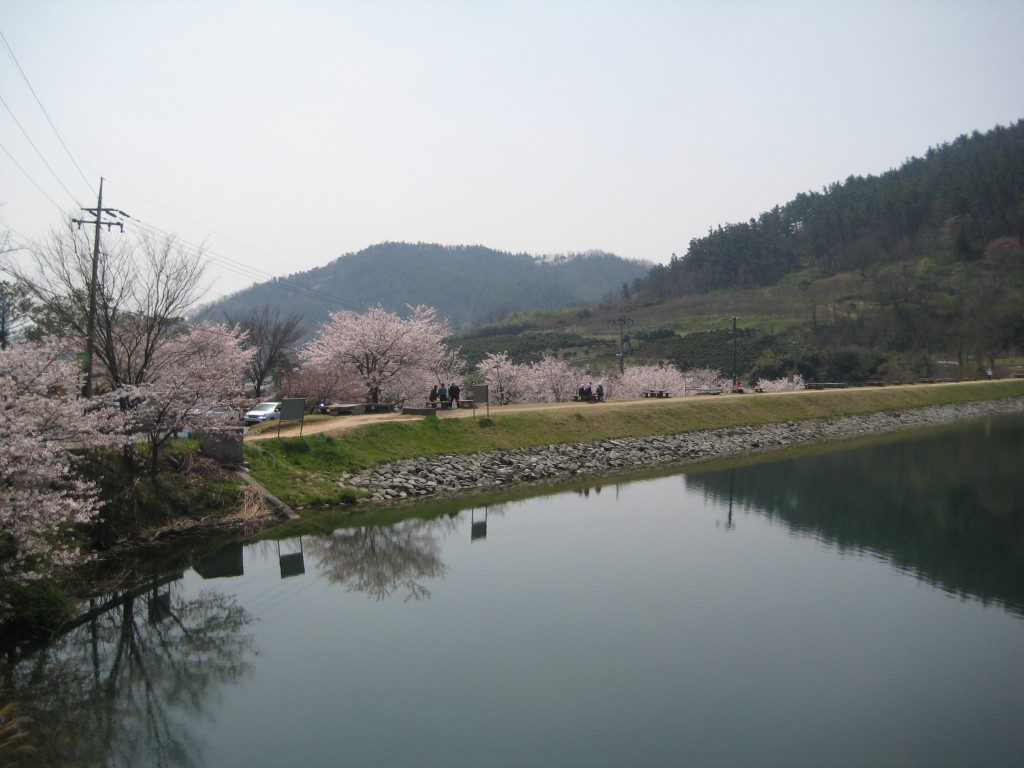 I didn't jump in the front of course. I waited until the slackers were making their way around the start of the track before I headed off in the same direction. We started along the road in front my University, and took a right up the road that runs along the reservoir. When the cherry blossoms are in bloom, this is one of the most beautiful roads in the world on which I've been.
The reservoir road runs up the mountain and gets real steep real quick. Pumping away in my lowest gear, most of us were crawling up the mountain. Yes, many of us hopped off our bikes and pushed them up until the path leveled out a bit. But, man, once we got to the top and it started downhill – I quickly flipped to my highest gear and FLEW down the mountain. I've ridden this trail a few times, so I knew when to slow down and when to let it go, and I was able to blow past a few of the race participants.
All-in-all, I rode for about an hour and a half up and down the mountains behind where I live. After the race, I stopped to chat with one of the more serious competitors and he informed me that it was a 15 km race. He was from a city about an hour away and had driven here just for the race.
Check out the video below for a taste of the views. What a beautiful day!